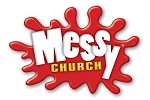 Messy Church has come to Marthall!
 
Where?         The Hall @ Marthall
When: 4:00pm on these Sundays:
29th April
27th May
24th June
July and August (no Messy Church)
30th September
28th October
25th November
December (no Messy Church)
What we do:
- fun, messy activities
- story
- song
- prayer
- eat food together
 
Who is it for?     Messy Church is for all the family - Come together, learn together, have fun together and eat together.
 
Come along on the day and register
Contact: Revd Gerri Tetzlaff on
01625 861231
Email: This email address is being protected from spambots. You need JavaScript enabled to view it.
Details

Written by

MikeT

Category: Uncategorised
Hits: 399
The scouts, guides, and members of the community gathered to remember those who have been affected by the bomb attack in Manchester and to say prayers for them ....
Details

Written by

MikeT

Category: Uncategorised
Hits: 680
Rogation Service 2017 at Marthall
Praying for the Crops, Water, Cattle and more…
Details

Written by

MikeT

Category: Services
Hits: 2779
Dear Friends
I mentioned in my letter in February's magazine that Easter Day this year falls on 1st April , also known as All Fool's Day or April Fool's Day when we have the pleasure, particularly if tricks and jokes are our forte to have a bit of fun – usually at someone else's expense!
Some people might say that the Resurrection of Jesus Christ was a trick, maybe not a joke though.  Some people choose to believe that it was all nonsense – made up by his desperate disciples because they couldn't cope with having lost their leader.  If I was going to make something up, I think I'd go for something a bit easier than that!
I can understand that many find the idea of resurrection hard to believe – it is hard to believe but when I observe the natural world I see signs of death and resurrection everywhere.  Seeds in themselves are dead, yet life, growth and yield comes from them given the necessary conditions. 
Faith, for those without faith, is inexplicable.  Proof, guarantees and certainties aren't easy and of course if you have proof then faith isn't required at all.
Faith requires us to step beyond what seems possible towards something uncertain, mysterious and maybe risky.  Jesus' followers risked ridicule, ostracism and even death – would they have done that if they had made it all up and tried to trick people?  I do not believe so. 
Jesus said to her, 'I am the resurrection and the life. Those who believe in me, even though they die, will live, and everyone who lives and believes in me will never die. Do you believe this?' (John 11.25-26)
Wishing you a blessed Easter
Revd Gerri Tetzlaff
Many thanks
Gerri
Details

Written by

MikeT

Category: Communication
Hits: 990