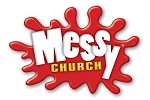 Messy Church has come to Marthall!
 
Where?         The Hall @ Marthall
When: 4:00pm on these Sundays:
29th April
27th May
24th June
July and August (no Messy Church)
30th September
28th October
25th November
December (no Messy Church)
What we do:
- fun, messy activities
- story
- song
- prayer
- eat food together
 
Who is it for?     Messy Church is for all the family - Come together, learn together, have fun together and eat together.
 
Come along on the day and register
Contact: Revd Gerri Tetzlaff on
01625 861231
Email: This email address is being protected from spambots. You need JavaScript enabled to view it.
Details

Written by

MikeT

Category: Uncategorised
Hits: 493
The scouts, guides, and members of the community gathered to remember those who have been affected by the bomb attack in Manchester and to say prayers for them ....
Details

Written by

MikeT

Category: Uncategorised
Hits: 753
Rogation Service 2017 at Marthall
Praying for the Crops, Water, Cattle and more…
Details

Written by

MikeT

Category: Services
Hits: 3040